St. Louis Ambulance Revenue Cycle Management and Compliance Conference, June 8-9, 2016
This specific abc360 conference is designed exclusively for ambulance services, EMS organizations, and ambulance billing companies. For more details about the conference and registration, visit pwwmedia.
AIM Online EMS Software and Services will be on hand during the conference to meet with billers, crew members, and managers to talk about the latest EMS data collection, compliance, and reimbursement challenges.
We realize the impact of declining reimbursement for EMS agencies, and we are here to help.
AIM's Online EMS Workflow suite, including integrated Online Dispatch, ePCR, and EMS Billing Software, as well as our all-inclusive EMS Billing Services with full Online access, is designed to improve your operational workflow, creating much needed cost efficiency and quality controls for your EMS agency.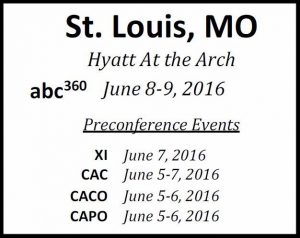 Looking for some dedicated time to talk with AIM during the conference? We're here for you. To schedule a set time in advance, please call 1-800-726-4690 or email sales@ram-software.com.