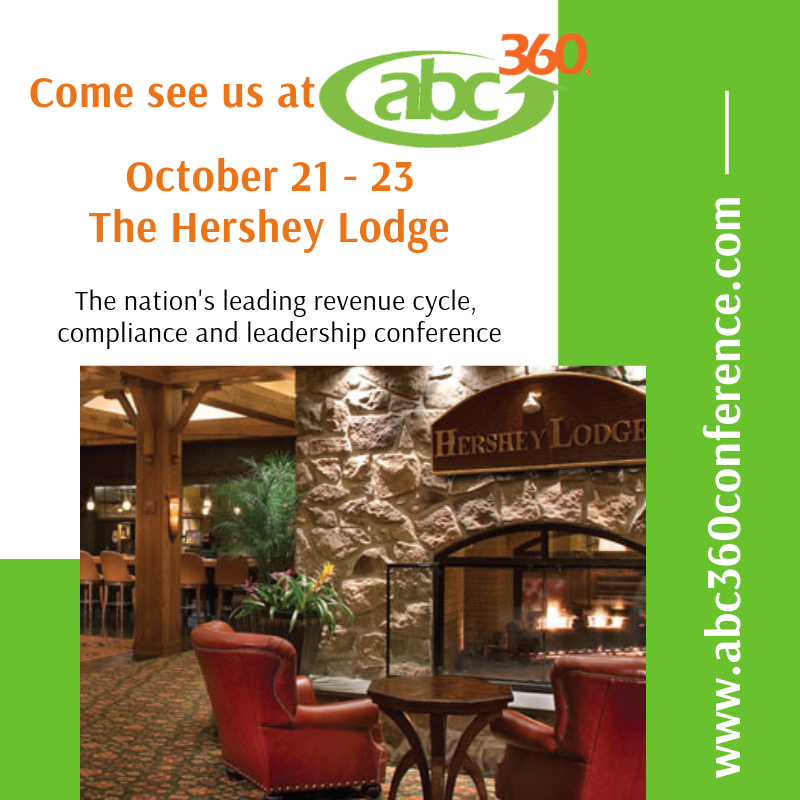 We'll soon be on our way to Hershey, PA, for The abc360® National Conference on Ambulance Revenue Cycle Management and Compliance, and we hope to see you there!
Here are the details for the conference.
What: abc360® is the nation's largest and most comprehensive educational event for ambulance industry billing, coding, and compliance professionals. With content for EMS leaders, executives, managers, privacy officers, and EMS practitioners, abc360 is truly the one conference your agency can't afford to miss.
Where: Hershey Lodge | 325 University Drive, Hershey, PA 17033
When: Monday, October 21, 2019 - Wednesday, October 23, 2019
Schedule: Check out the schedule of events for this year's conference.
Conference registration is now open!
If you know anyone looking for EMS dispatch, ePCR, or billing software solutions or experienced ambulance billing services, we would love to meet with them! Please let us know if there is interest so that we can schedule and plan meetings accordingly.

We look forward to seeing you there. We appreciate your service and strength within the EMS community!