Many of you have been following the new Medicare card project timeline and have probably already started to see some of the new ID numbers trickle in.
We want you to know that AIM is prepared! The most recent Medicare milestone, scheduled in October, is to add the new MBIs, for those members assigned one, to the 835 remittance advice. You can still submit using the HICN, but if a MBI exists, Medicare will return the ID in the remit 835 Loop 2100, Segment NM1 (Corrected Patient/Insured Name), Field NM109 (Identification Code).
The AIM Billing System is already setup to automatically update the HICN field with the new MBI number, should a new ID exist in electronic remittance.
Details regarding this project are listed here for your reference. https://www.cms.gov/Medicare/New-Medicare-Card/Providers/Getting-MBIs.html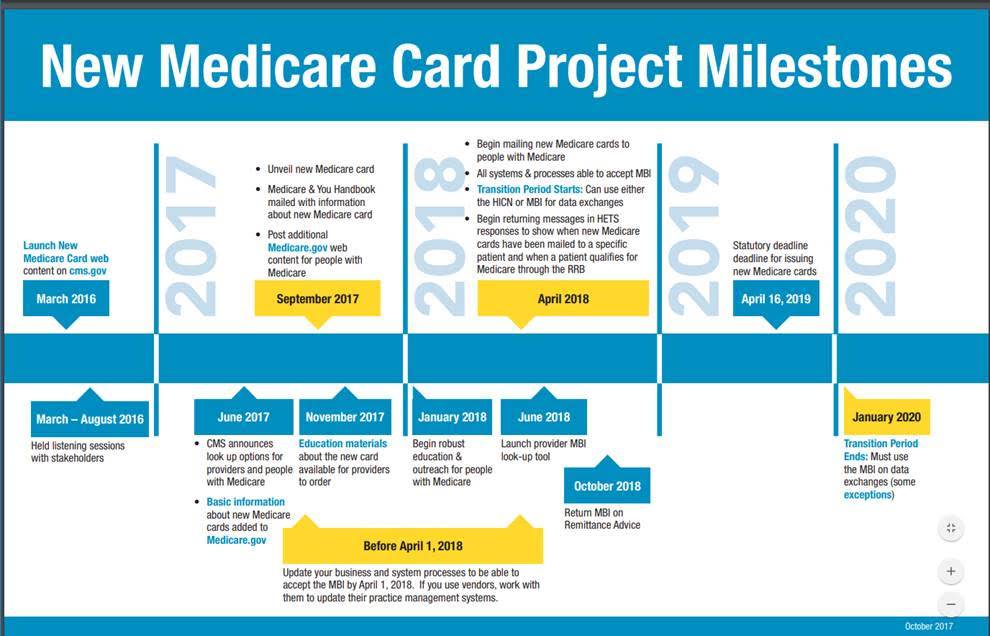 If you have questions please contact AIM Customer Support at 1-800-726-4362.