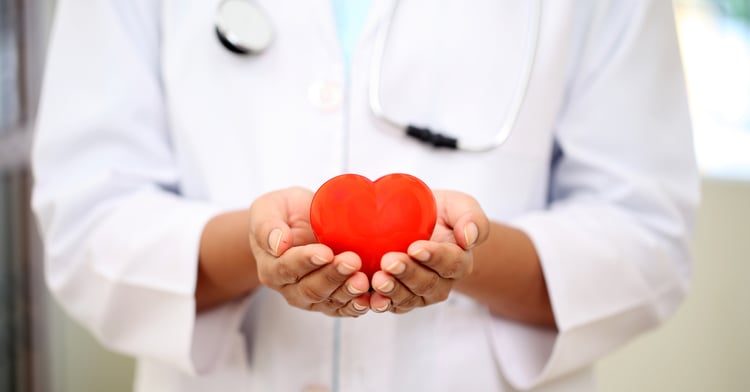 February is American Heart Month, so we wanted to spotlight the important role EMS plays in Heart Disease awareness and outcomes.
The leading cause of death in the United States, for both men and women, is heart disease, and with February marked as American Heart Month, we wanted to spotlight the important role EMS plays in Heart Disease awareness and outcomes.
EMS dispatch and patient care are the first line of defense when a cardiac arrest call comes in to 911. Unfortunately, time is the enemy for cardiac patients. Life and death can be determined by the patient delaying a call to 911, making the role of dispatch and emergency care critically important.
There is no denying that the lifesaving work of dispatchers and first responders in our communities is critical to combating heart disease.
From collecting the symptoms the patient is experiencing at the time of the 911 call, to communicating updates to the EMS crews while en-route, to the treatment first responders provide on scene and during transport, to how quickly the time sensitive patient information and care is transferred to cardiac specialists—time, attention to detail, and the transfer of quality data and care are crucial first steps in helping cardiac patients get the right care, right away.
AIM salutes our nations EMS dispatchers and first responders for the lifesaving work they do every day. Thanks to our EMS providers, the success rate for recovering from a heart related incident is higher then it could be.
AIM Online EMS Software and Services recognizes the Prehospital Community's efforts when responding quickly to the needs of patients experiencing a cardiac incident and we are here to help. AIM's integrated Dispatch, ePCR, and Billing software offers an Online EMS Workflow™ solution that ensures time sensitive data is received accurately.
AIM is driven to eliminate your EMS technology headaches with secure online software, support and service. AIM Online solutions are usable, affordable and expandable for all EMS services.