AIM has enhanced our
Online ePCR

NEMSIS V3 software with features that will continue to improve efficiency and meet your EMS agency's increasing demands.

Here are a few of the features we've received positive reviews on from AIM customers:
User and Group Profiles
The Profile feature will reduce the time it takes to complete a run report by creating defaults by profile type. Your crew will have the ability to customize profiles to specific service needs.
Signature Capture Enhancements
The Signature feature allows your crew to easily select all agreements they want on one screen and collect one signature for all pertinent releases. This added benefit keeps your EMS agency HIPPA compliant, while reducing the amount of paperwork.
Field Level Validations
The enhanced Validation screen shows all errors on one page that need correction versus having to search for them. Your crew will be able to reduce errors on trip sheets, complete run reports quicker, and improve the QA/QI process.
Facility Access
The Facilities feature allows approved facility users access to view trips and print hard copies. This new feature helps prevent HIPPA related violations and improves communications between EMS agencies and facilities –decreasing the need to make phone calls and eliminating the need to fax or print run reports for facilities.
Not all EMS Software and Service companies are created equal. AIM is driven to exceed customer satisfaction in software, service, and support. We continue to develop our products to benefit your EMS agency's needs. Our 30 years of experience with EMS products and services has given us an understanding of the needs and problems your EMS agency faces. We offer costeffective solutions to meet any size EMS agency. AIM is United States based and operated, AIM serves the people that save lives.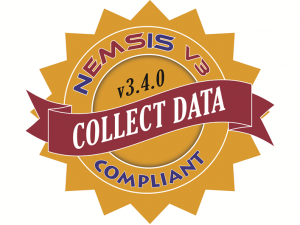 Learn more how AIM can help your EMS Agency. Call 1-800-726-4690 or contact us on the web.