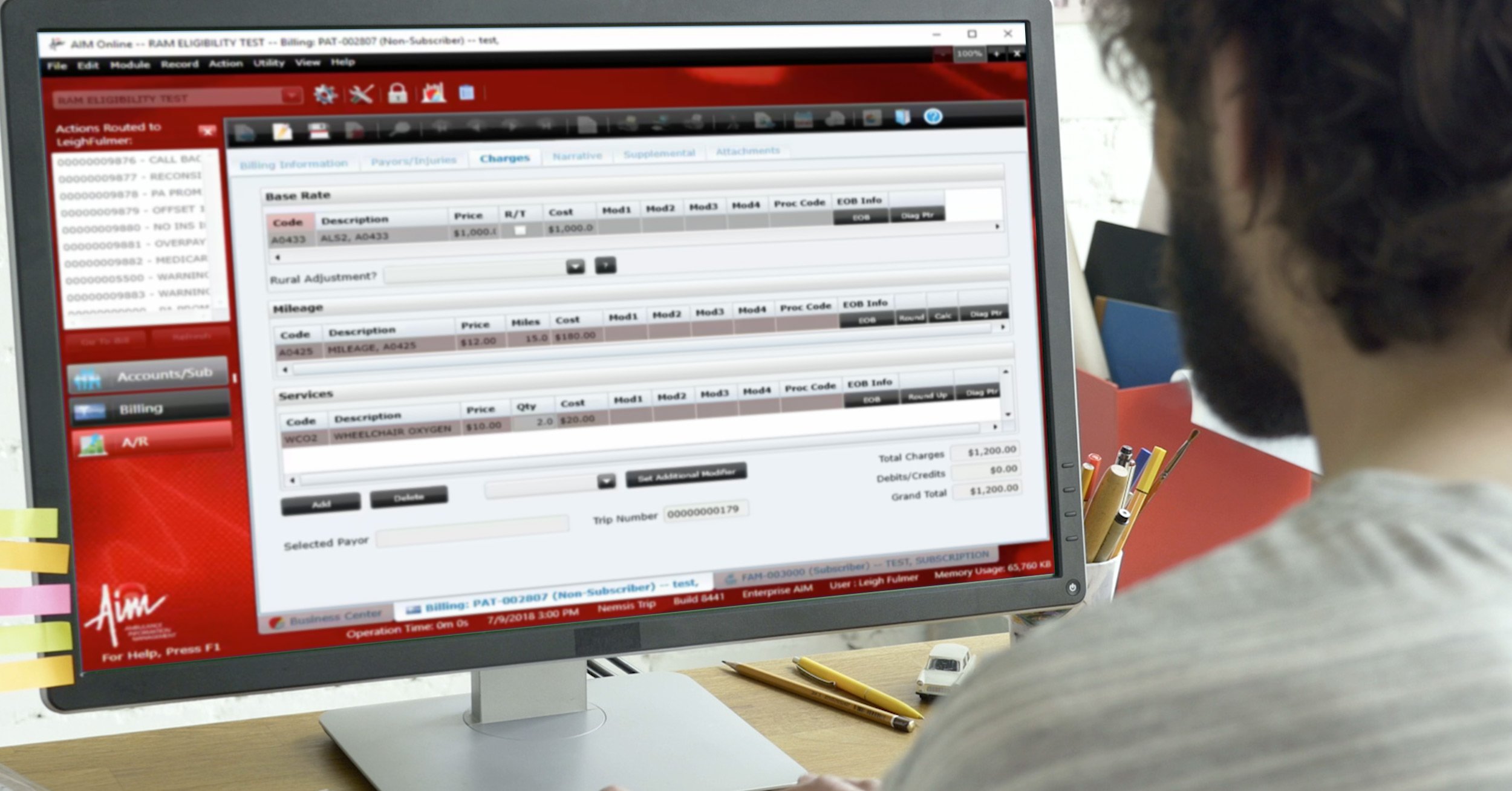 EMS billing staff require complete, accurate data to submit claims to payers. If crews can't document and collect all necessary patient care data and forms during a transport, EMS billers will have to play catch-up. These delays will disrupt the entire EMS billing process and later revenue collection.
Expect to see declines in productivity while EMS billers research documentation errors and chase missing paperwork, like physician certification statements. Some insurance companies take up to three months to change or update patient information. Meanwhile, the patient(s) will have already transitioned from the facility and the sending-facility patient care staff will have moved on to new patients. EMS billers will struggle to retroactively obtain patient care data, even for a patient transport from only two days ago.
Improving EMS billing denials and rejections starts with improving patient care data quality and error detection. Electronic patient care data collection and a digital EMS workflow will save EMS billers time and effort. Use them in conjunction with quality validation processes for best results and minimized denials.
Ambulance Claim Denial and Appeal Preparation
Billers will never achieve 100% accuracy. If you find one that does, hold on to them tight! Prepare your EMS billing office for the inevitable with advanced protocols that tell them how to handle denials and rejections.
Be sure your EMS billing office appoints a dedicated specialist to deal with denials, rejections, and the appeals process. This specialist should be an experienced EMS biller proficient with internal appeals. They should use all of their insurance company contacts to directly ask questions, state concerns, and obtain advice about appeals.
Tracking Ambulance Claim Denials and Rejections
EMS billers should track denials and rejections and analyze them for trends. They may find, for example, that unsigned authorization forms repeatedly cause issues, or that a certain insurance company frequently rejects claims. Treat these findings as opportunities to improve EMS data collection and ambulance billing processes.
Reports will be especially useful. Utilize EMS reports that include lists of denials, rejections, reasons for rejection, and the appeal success rate. Regularly review and monitor these reports to refine your processes and prevent delays in reimbursement.
Key Steps to Reduce Ambulance Claim Rejections and Denials
Apply these key steps consistently to reduce ambulance claim rejections and denials and increase reimbursement.
Take advantage of electronic data collection to maximize efficiency and productivity.
Implement a strong quality review process for your EMS billing system. You can do this within an electronic EMS billing system and digital workflow process.
Identify potential errors and omissions as quickly as possible to avoid ambulance claim rejections, denials, and delays in payment. Give your EMS billers tools to do this.
Appoint a specialist, proficient with the appeals process, to handle ambulance claim rejections and denials. Time is of the essence.
Track all ambulance claim denials, rejections, and appeals. Analyze this data to identify trends in denials and rejections, then correct them.
Reduce any delays for ambulance claim submission of patient transports and other services.
Avoid EMS billing denials and rejections by adopting best practices like those highlighted in this post.
To learn how AIM EMS Billing Software can help you improve your ambulance claim rejection and denial rates, please give us a call at 1-800-726-4690.