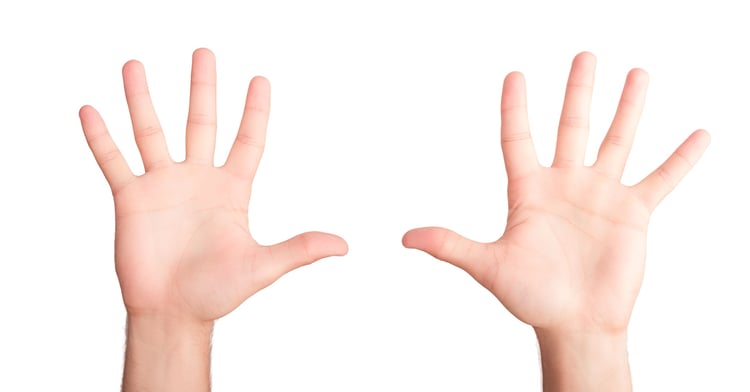 Here are the top 10 reasons why you should move to AIM's online EMS Dispatch, ePCR, and medical billing software.
Your server is on fire.
Your system administrator just quit.
Your computer has translated everything into hieroglyphs.
Your hard drive sounds like a food processor.
Your surge protector is glowing.
Your keyboard is now coffee-colored and -flavored.
Your computer display is doing cartwheels.
Your software never has bugs; it just develops random features.
Your definition of hardware is "the kickable parts of a computer system".
Your system administrator looks like he just survived a fistfight with a swamp monster… and lost.
All good comedy comes from personal experience. Everyone can laugh about computer problems because we all have dealt with them at one point or another. The good news is, with AIM Online, you don't have to. By relocating your business to our cloud, we can alleviate your stress, improve your processes, and propel your business to new financial and productive heights.
"We are very pleased with our move to AIM Online. The ability to remote into the program
from any location is a great benefit. The updates that come overnight also help eliminate down time for our staff. We can work away from the office, which also saves time."
- Eastern Area PreHospital Services Inc.
Take advantage of these AIM Online Suite Benefits
AIM Integrated Online EMS Workflow offers
Constant online access
Superior, U.S.-based, single-vendor customer support
Seamless workflow
Versatile metrics for all systems

Are you suffering with integration issues and/or worrying about data backup and security? Shift the burden from your tired shoulders to AIM Online's capable hands. Our expert employees and refined procedures work in tandem to keep your systems safe, updated and functional. All of our services and products harmonize with one goal: to make your critically important work as effortless as possible. Sit back, take a deep breath, and exhale; with AIM, you and your business are in good hands.
Aim Online Dispatch Benefits Waiting for You Right Now:
More accurate and timely call intake and dispatching
Faster pay with optimized EMS Dispatch Data Quality and Alerts
Less time wasted with improved EMS Dispatch Workflow
Desperately needed reprieve from avoidable technology migraines
Increased compliance with regulations at every level

Don't allow your essential, meaningful EMS work to be compromised by trying to multitask as an IT expert. AIM knows that your work saves lives. Not only do we know, we are deeply invested in your ability to perform. We are tirelessly dedicated to safeguarding and honing your systems so you don't have to. Your calling is to rescue, recover, and repair; our calling is to give you the best software, products and services to do that.
AIM Online ePCR Benefits Available Now:
Compliance with all regulations at all levels
Ensured quality with automatic, effective data checks on all ePCRs
Prevention of wasted time and valuable effort
Improved EMS crew morale and productivity
Uncomplicated, effortless organization of ePCR support documentation

At AIM Online, we differentiate ourselves from our competitors by setting our standards high; we aim to provide you with exemplary service and products. We don't call it quits at "better"; we offer only the very best features and methods. We reject mediocrity, which is why our products and services don't just make your work faster and easier – they also amplify your billing reimbursements and revenue.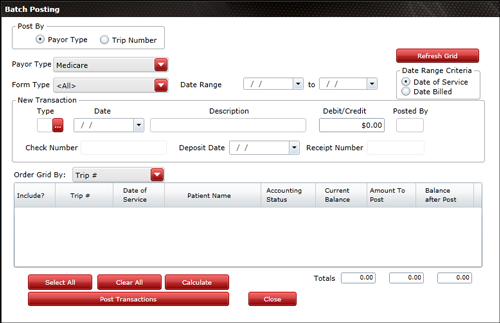 AIM Online Billing Benefits Awaiting You:
Maximized revenue with convenient, improved EMS reimbursement
Faster payment and enhanced quality
Increased productivity by replacing sluggish, inefficient process with effective, valuable methods
Don't waste your precious time worrying about server up-time or upgrades. Stop paying ridiculous amounts of money for insurance on installed hardware. Quit throwing money into the ravenous pit of IT costs. Move to AIM Online and save your money, time, and sanity before it's too late. Through our partnership with Expedient, AIM can provide you with more security and accessibility than ever before. If you're still a cynic, give us a try, and find out for yourself why AIM Online and our customers swear by our first-rate services, products, and software.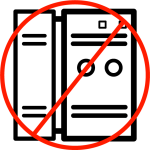 AIM Online Can Cure Your Hardware Worries with
Reduced hardware costs, including Total Cost of Ownership (TCO)
Diminished downtime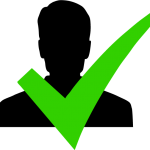 AIM Online has System Administration Covered with
Superior performance tuning
Timely, automatic system upgrades
Verified database backups
Reduced technical staffing costs
"We have been completely satisfied with the transfer . . . to the new online AIM ePCR and Billing system. We have found it as easy to use as it is reliable. Transferring [the] data . . . has gone seamlessly. We have experienced no connection issues regardless of location. This has been a huge time saver. We are especially pleased that run reporting and billing is now immediate. We have seen decreased turnaround times in receiving payments. We appreciate the off-site data storage and have not experienced any security issues. We would absolutely recommend the AIM system."
- TEMS Joint Ambulance District