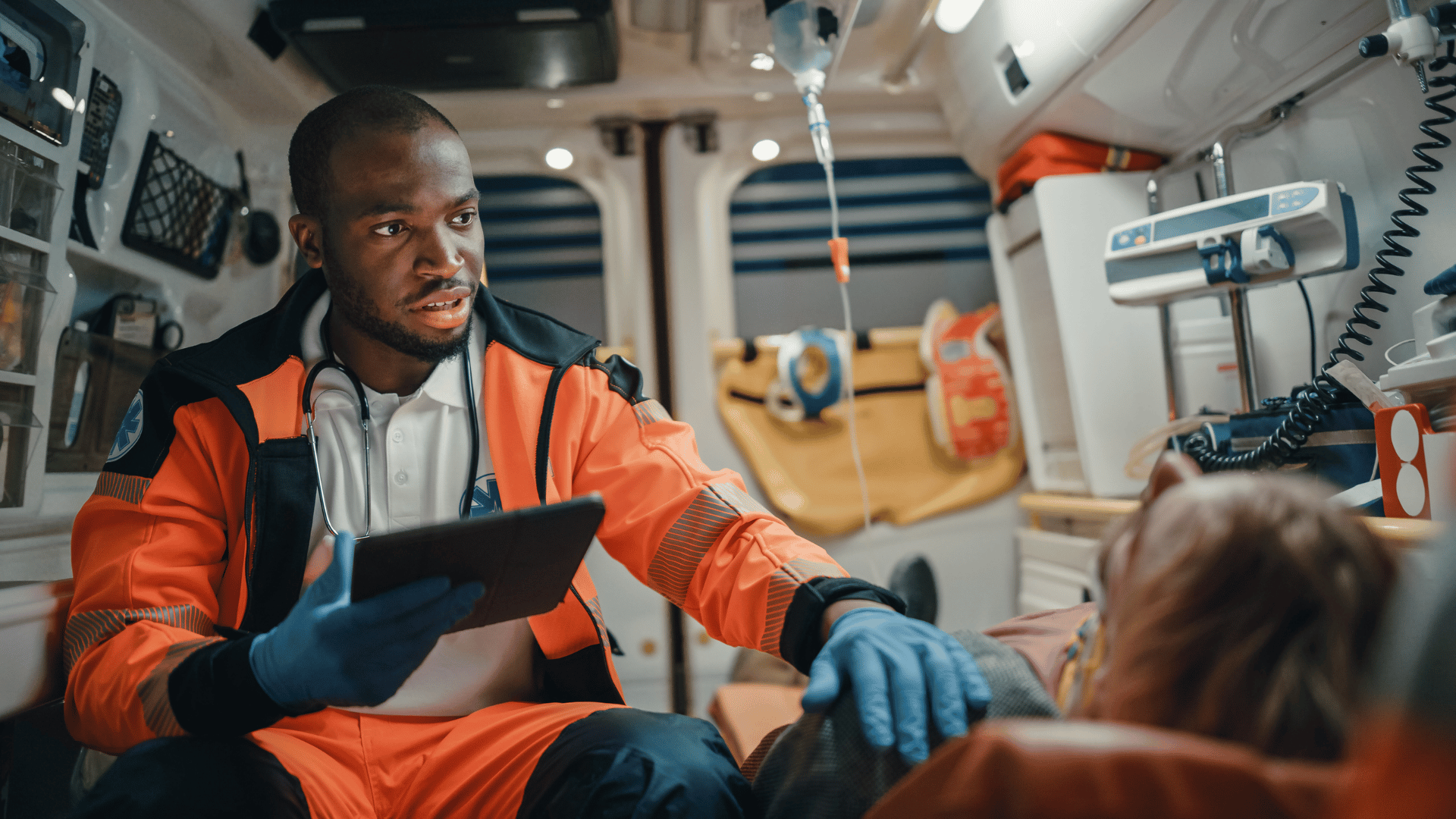 The right billing and dispatch software can make or break your EMS agency. Either it sets you up to work efficiently and keeps cash flowing through the business smoothly—or it doesn't. And you certainly can't afford the latter.

So when it's time to upgrade to an EMS software solution that delivers more value for your business, how do you know what to look for? In our experience working with hundreds of EMS operations across the country, these are the top 5 criteria when choosing an EMS solution.
1. A modular design
Most EMS agencies use software to automate critical functions like billing, dispatch, and PCR. But while you're in search of new EMS billing software, you might be entirely satisfied with your dispatch and ePCR software. Maybe you don't even handle dispatch in-house because it comes through 911.

You need the flexibility to choose only the billing software module if that's all you need, or a broader suite of modules if that's a better fit for your current requirements. By choosing billing software with a modular design, you gain the control to choose and pay for only the software modules you really need.
2. Configurable workflows
While EMS agencies tend to handle similar functions, they each operate a little differently. That's why it's important to look for EMS billing software that gives you the power and control to configure the system in a way that meets your needs and suits the way you work. The more flexibility you have in configuring the system, the more efficient and accurate your billing processes will be.

Best-in-class EMS software allows you to configure your own workflows—including the all-important insurance verification process—to guide how your team works, consistent with your procedures. Look for features like the ability to specify optional vs required fields, determine which fields auto populate other modules, and customize billing workflows to guide your in-house billers in completing every step properly. These are just a few of the configurability features an advanced EMS billing solution will offer.


3. Features that improve accuracy and speed reimbursement
The better the quality of your data, the lower the odds of a billing reimbursement rejection or denial that will hamper your cash flow. That's why it's essential to choose EMS software that includes a variety of features designed to improve data quality, reduce the chance of error, and improve your revenue cycle management.
For instance, look for:
Automatic data validation and error checking features that prevent incomplete or incorrect claim submissions
Integration with the major clearinghouses, eliminating the error-prone and labor-intensive process of checking clearinghouses manually
A fully automated feature for verifying insurance eligibility and auto-filling the patient's insurance information, which reduces manual data entry errors
Extensive options for codes, descriptions, and procedures that improve accuracy while speeding your team's work
EMS software that's purpose-built for EMS billing (not generic medical billing), is likely to include must-have features like these.
4. Features that streamline your staff's work
When you handle your billing function in-house, you need confidence that your team can complete their work efficiently so you can handle a higher volume of bills without adding head count. The more steps your EMS billing software automates, the simpler and more streamlined your staff's work will be.

In addition to helping your team improve accuracy, automated insurance eligibility verification makes a big difference in simplifying their work. In fact, it's one of the most important features to look for when it comes to streamlining the billing process. But a world-class EMS billing solution will offer other automation features that boost efficiency, such as automated payment posting and claims submissions. These are just a few of the many ways the right EMS billing software can streamline your team's work and improve your bottom line.
5. Software support from knowledgeable professionals
No matter how intuitive your EMS billing software is, you're sure to have questions or need help from time to time. So while it's important to select software with the features and functionality that best meet your needs, it's equally vital to choose a vendor that's committed to delivering an exceptional service experience.

Be sure to choose an EMS software vendor that is knowledgeable, has responsive service representatives who are well-versed in the EMS industry and experts in EMS billing. The vendor's support team should be easily available to answer your questions, provide support, and help with troubleshooting. Ask which channels they offer support through (such as phone, email, and live chat) and what their average response time is. A superior service experience also includes comprehensive software training for your billers and documentation training for your dispatchers and crews.

Given the mission-critical role that your billing software plays in your EMS agency, it's vital to get this decision right! Based on our decades of experience providing best-in-class software to leading EMS businesses across the country, AIM has developed a valuable tool to help you: our comprehensive guide on "Everything You Need to Know About Buying EMS Billing Software."

Download the guide here. Or schedule a demo to see all the ways our newly enhanced billing software can deliver more value for your EMS agency.