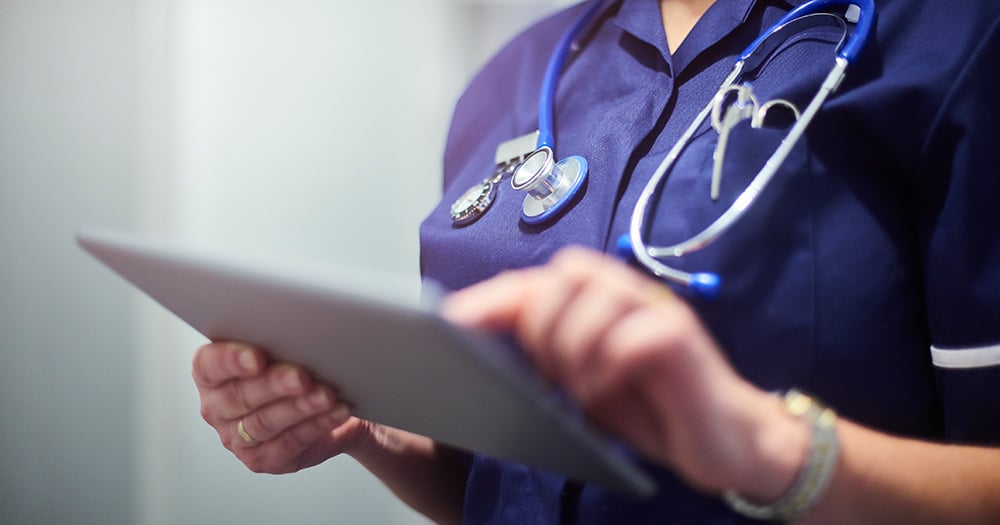 As an EMS agency facing a wide range of challenges every day, it can be difficult to make ends meet. EMS patient care costs are constantly increasing, while federal and state regulations continue to multiply—making it more difficult than ever to improve profit margins and guarantee that your agency receives sufficient reimbursement for each trip.
Overcoming these challenges requires your EMS agency to streamline processes, simplify reporting, increase efficiency, and improve billing operations. But, with so many different solutions available, how do you know which one is right for your agency's needs? Here, we'll explore several different types of EMS software, the advantages they can provide, and how to find your "just right" solution.
To learn more about how to optimize your EMS workflow, download our eBook, Ten Best Practices to Increase EMS Productivity & Revenue.
Types of EMS Software
When it comes to EMS software, there are many different options available to agencies on the market.
EMS Dispatch Software
Manual dispatch data processes invite chaos because data must be entered multiple times and can't be validated. This can create inefficiencies and cause downstream mistakes in patient care reporting and billing. Getting rid of these manual processes and opting for an automated EMS dispatch software makes it easy to standardize and improve the quality of your processes by establishing rules, validating data, and introducing efficiencies in your dispatch efforts.
ePCR Software
Patient Care Reports (PCRs) are an essential component of the EMS workflow, but no one (no, not even your team!) likes writing them. They're time-consuming, frustrating, and it can be difficult to recall all of the ins and outs, leading to reporting errors that can negatively impact reimbursements. With manual processes and paper forms, your team won't be able to produce the quality PCRs you need. With high-quality ePCR software, however, you can eliminate mistakes, improve your team's productivity and efficiency, maintain compliance, and increase cashflow. Good ePCR software can automatically validate fields, reflect local EMS requirements, and guide crews to complete accurate and compliant reports.
EMS Billing Software
With multiple trips happening every day, claims to file, and the challenge of deciding whether to keep billing in-house or outsource it, EMS billing can be an exceedingly complex process. And without the right tools at hand, your EMS billers will be forced to spend their time correcting errors made during manual dispatch and patient care reporting, on top of manually preparing countless claims for reimbursement submission. Investing in EMS billing software designed specifically for EMS billers will automate time-consuming tasks while taking EMS-specific data, such as location modifiers, into consideration.
How EMS Software & Billing Services Can Help Your Agency
From ePCR software to EMS dispatch and billing software, EMS software can benefit your agency and help optimize your operations in a variety of different ways. Elevating your EMS workflow to boost team productivity and profitability, however, requires establishing a fully integrated EMS system.
If your EMS operation isn't fully integrated, adopting EMS software can support this initiative and provide cohesion across all of your workstations, from dispatch to patient care to billing. Connecting your data and everyday processes with the help of technology allows for more accurate billing, faster reimbursements, and can even improve reporting.
Finding "Just Right" EMS Software
Finding the EMS software that's "just right" for your agency may seem like a daunting task because of how many robust options there are, but it doesn't need to be that way. The best EMS software options aren't bloated—they offer the perfect balance of tools you need to increase efficiency, improve profit margins, and enhance visibility, without providing extraneous features that sound good in theory but never get used.
Start by taking inventory of the current challenges your agency is facing, determining where you need to make improvements, and researching software and service solutions that offer only what you need.
And if your team needs more direction, download our free eBook to discover ten of the most valuable best practices you can follow in addition to adopting EMS software to increase your agency's overall productivity and revenue.
At AIM, we've developed software modules that work together to create unified systems for EMS agencies and contain the ideal mix of features for everyday agencies. Ready to learn more about how AIM solutions can help you fine-tune your team, cut costs, and more? Contact us for a free demo.