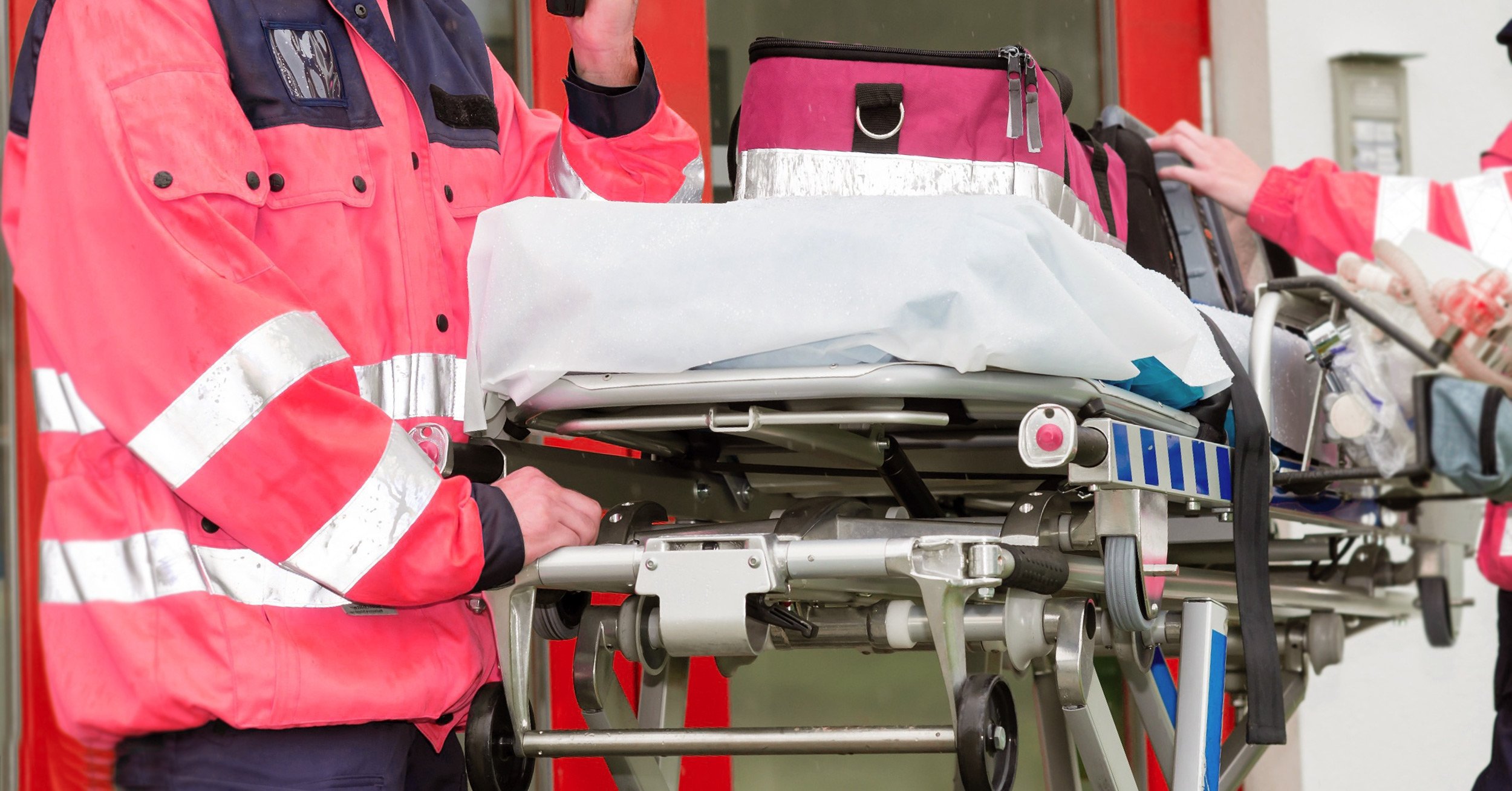 Need to bill and receive payment from Medicare? Discover ambulance billing tips for initial enrollment and for keeping your CMS 855B application up-to-date.
In order to bill and receive payment from Medicare, ambulance services must first enroll by completing a CMS 855B application. Unfortunately, initial enrollment isn't the only time an ambulance service will need to deal with the CMS 855B application. The CMS 855B needs revisited and maintained in scenarios such as provider information changes, reactivation, and revalidation.
This post, the first in our Ambulance Billing Best Practices blog series, shares tips and resources that will help in frequent CMS 855B scenarios.
In any of the CMS 855B scenarios listed below, it is important to use the Professional Electronic Commerce Online System (PECOS) instead of the traditional paper submissions when possible. This will save you time and streamline the process as well as help avoid the mistake of using an outdated application form. PECOS also makes last-minute data checks easier to prevent delays during processing.
IMPORTANT NOTE: The information used for PECOS must match the EMS agency's current IRS and NPI information. You can confirm the NPI information at: https://nppes.cms.hhs.gov.
Scenario 1: CMS 855B Initial Enrollment
Thirty to forty-five percent of CMS 855B applications experience delays that last an average of 1 to 1.5 months. During this period, the ambulance service is not a Medicare provider and cannot receive payment from Medicare. Naturally, most delays are a result of incomplete data or absence of supporting documentation.
Avoid unnecessary delays by following these steps:
Double check both accuracy and completeness of 855B application data entry and supporting documents. If possible, have a second set of eyes review the CMS 855B before submitting.


Make sure the correct organization type is selected, as this shapes what supporting documents are needed with the CMS 855B. For example, you may need to submit a CMS460, CMS55, IRS document with your tax number, Bill of Sale, legal documents or other certifications. Your selected Organization Type also relates to the upcoming Ambulance Cost Data Collection and Payment Reform reporting; Medicare may use your 855B to pull provider data from, so it is imperative that your organization is in the proper category.


Regarding legal documents, be sure that your legal business name is consistent everywhere. The name you put in your 855B application must match the name on your IRS documents and NPI (if applicable). Ensure that you send all required documents with the application or your application with definitely be delayed and likely sent back to you to be corrected. Save yourself time by being thorough the first time.


Ensure that the final signature on the completed CMS 855B is original, by the appropriate person, and is blue. Black ink also works, but blue ink is preferred, as the scanners can detect it more easily. It may be able to speed up processing of your application if you use blue ink.


During the entire CMS 855B process, it is critical that you have more than one individual involved. If you only involve one person and that person leaves the agency, no remaining employees are familiar enough with the process to keep track of it. This makes it more likely that your company will miss revalidation deadlines. Involve multiple people in the process to prevent this and keep track of revalidation dates, which can be found online.
Here is a list of MACs with helpful CMS 855B enrollment resources:
Scenario 2: CMS 855B Change Information
Select "Changing" and not "Revalidation" when requesting a change to the CMS 855B.
The following MACs provide guidance on how to update the CMS 855B form:
Scenario 3: CMS 855B Reactivation
Deactivation of an Ambulance provider's billing privileges will result in suspension of all Medicare payments and require Reactivation. Common reasons for deactivation include failure to complete a scheduled Revalidation, failure to report address changes or change in banking information, revocation, failure to report a critical change, or a site visit failure.
Avoid deactivation by ensuring your CMS 855B is monitored and maintained on a regular basis.
In the unfortunate event CMS 855B Reactivation is required, here are some valuable resources from various MACs:
Scenario 4: CMS 855B Revalidation
The MAC will notify the Ambulance provider when it is time to revalidate Medicare enrollment information. Do not submit a CMS 855B revalidation application until contacted by your MAC.
Ambulance services are required to revalidate the CMS 855B every five years. Your MAC should send a notification via email 2-3 months beforehand, but you should never rely on a CMS reminder notice, as they can become lost or delayed. If you fail to revalidate in time, Medicare may place holds on payments or deactivate your Medicare billing privileges.


When any key people on the form leave the organization, update the signatures on the CMS 855B form before revalidation.


You should hear from your MAC, but it's still a good idea to set a calendar reminder a few months in advance of your expected CMS 855B revalidation, just in case the notice never shows up.
The following MACs provides guidance on how to complete CMS 855B revalidation:
If you need help with your ambulance billing services including CMS 855B enrollment, AIM's EMS Billing Software or EMS Billing Services may be exactly what you need.
Other helpful articles: