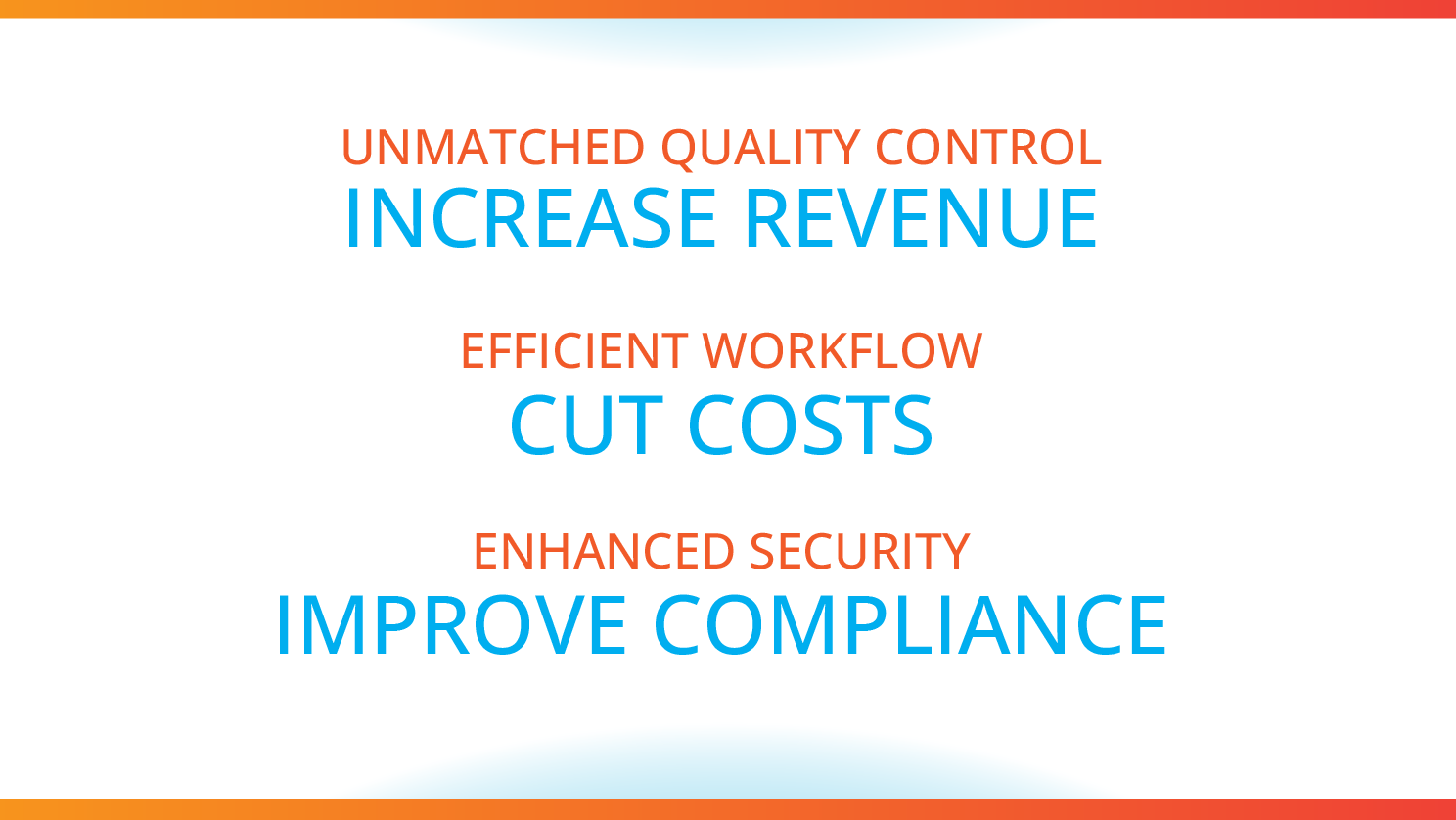 The pandemic has been a cyclone for ambulance services everywhere. There was the calm before the storm. Then health systems exploded: overrun hospitals, paramedic shortages, and supply deficiencies. The past two years haven't been easy. We know EMS agencies are working incredibly hard.
Here at AIM, we've been working hard to help. During these uncertain times, we're doing our best to develop cutting-edge EMS billing software and services, ensuring you get the reimbursement you need.
As we begin 2022, we believe there are reasons for hope. While the last two years have been hard on everyone – dispatchers, road crews, billers, and EMS managers – these challenging times have made us strong. As you work to deliver quality patient care, AIM is working behind the scenes to relieve as much stress as possible.
Below, you'll discover how the team at AIM EMS Software & Services is bringing you industry-leading EMS billing software. As you'll see, we've bolstered security, streamlined workflow, and tightened quality assurance.
We're excited to be here, and we're excited you're here with us.
Let's see what's in store.
Top Ambulance Billing Features
In 2022, we've developed new billing features and honed seasoned EMS reimbursement techniques. Below, you'll find a rapid breakdown of the features we're offering. Then, we'll explain each benefit in more detail.
Here's a preview:
Security. Good security is the bedrock that stabilizes the foundation of any business.
Workflow and efficiency. The fastest way to get somewhere is a straight line - zigzags create confusion, errors, and more work.

Quality control

. AIM gives you practical tools to ensure you don't make those simple mistakes. With AIM, expect fewer rejections, denials, and addendums.
Compliance. Audits happen. But they don't need to be overwhelming. AIM billing software makes it easy to store all supporting documentation for a potential review.
Reports and analysis. We are offering a new, intuitive dashboard that displays your stats, including accounts receivable, bad debt, and more. This dashboard will give you timely information in a digestible format.
In the next sections, you'll see the value of each of these tools and how they can save you time and improve cashflow.
Security for EMS Billing Departments
One of the fastest ways to lose credibility is lackadaisical security. When you entrust your billing to AIM billing software, we take security seriously.
Here are the security features our ambulance billing software provides:
Two-factor authentication. Dual authentication has become standard. There's no reason anyone should be accessing information unless they are confirmed.
Limit account access by division. Not everyone needs access to all the information all the time. AIM's software gives you the freedom to regulate which departments can access certain information.
Control access to specific billers. Administrators can also limit access on a person-by-person level, ensuring only authorized billers have access.
In addition, you get the security of cloud-based software. You no longer need to worry about maintaining in-house servers. Also, from a patient privacy perspective, cloud-based software is HIPPA compliant and trusted by the majority of healthcare services.
If you're curious, you can read more about cloud-based security and access our free cloud computing e-book.
Security is the foundation. However, you also need an optimized workflow. A polished workflow means quality bills out the door, in less time.
Below, you'll see how we help you get there.
Get Paid Sooner with Improved EMS Billing Workflow
A good workflow is the conveyor belt of your EMS billing department. Just like a factory, if you omit redundant steps, you will minimize waste, reduce denials, and increase reimbursement. AIM has removed unnecessary steps from your billing conveyor belt.
Our goal is to help you accomplish work on time, with more bills submitted timely and paid. We believe in shunning tedious, time-wasting tasks.
Here's how:
Work queues. You don't need to wonder what's on the to-do list. AIM's queues ensure the biller can efficiently complete their work. However, you can also filter these queues, letting you isolate and solve a specific problem.
Router box. Billers can schedule specific claim follow-ups by setting the router to notify them within a timeframe. Also, specific bills can be routed to other team members. This feature ensures nothing hides under the rug.
Updated billing codes. Billing codes are cumbersome to search and find. AIM keeps these codes updated, relevant, and easy to find.
Narrative templates. With adjustable templates, administrators can set-up auto-fill sections that pull information from a patient's account. This feature increases your accuracy, reduces clicks, and saves brain space for other tasks.
Standard operating procedures. You can customize SOPs for any EMS billing task. Never lose passwords or procedures for the task at hand.
EMS billers want to save time and reduce errors. While these goals may seem mutually exclusive, AIM's billing software strives to give you both. Our EMS billing software ensures your billing department doesn't miss a thing.
Strong Quality Control for EMS Billing
Nobody enjoys working rejected claims or audits. These can interrupt reimbursement and create a tangled knot, halting your revenue cycle. Just like maintaining a vehicle prevents breakdowns, carefully preserving bill quality keeps your department running smoothly.
Here's how AIM helps you do this:
Customizable notifications. Limit mistakes in your EMS billing process with automatic, configurable notifications. If a specific biller needs help remembering a complicated process, the administrator can set a notification to ping for that situation. The options are practical, limitless, and controllable.
Automatic validation. This tool works behind the scenes, watching all fields, ensuring billers check every required box before anything goes out the door. When the system finds errors, there's a quick link to the problem - making it an easy fix.
QA Issues. You can send all quality assurance directly to the biller who needs to make a correction - ensuring you get a fast and easy solution.
Insurance eligibility. Never worry about losing important information for insurance eligibility. Our system keeps track of insurance info, allowing you to call it up at a moment's need.
Key takeaway: The goal is to provide multiple layers of quality assurance - the more "eyes" that examine the product, the less chance of overlooking vital information. AIM gives you maximum visibility, ensuring you don't miss a thing.
Guarantee Compliance for Ambulance Billing Departments
It's easy to wander into the dark woods of non-compliance. AIM guides you on the right path. Our billing software compliance features keep you in-step with regulations and documentation requirements, ensuring you get a solid bill that can withstand potential scrutiny.
Here's how:
Attach supporting documents. Your patient accounts and bills remain connected to supporting documents. Never worry about having a bill without supporting records, including signature forms, ECG tracings, face sheets, explanations of benefits, and anything else required.
Audit tracking. Software that keeps a trail of your actions, letting you show your work when necessary. No stone is left unturned.
SOC-certified data center. Our data center is state-of-the-art and complies with SOC standards. You don't need to worry about costly in-house outages or losses.
In addition to compliance, managers often want to stay informed without filing through a bunch of unorganized information. AIM is helping you with that too.
Here's how.
Practical Report Dashboard for EMS Billing
Twenty-first-century businesses rely on fast, accurate information. AIM is staying ahead of the curve. Instead of constantly shuffling through reports, AIM has a dashboard that will display live stats.
We aren't all meteorologists, but it's nice to know the forecast by looking at a weather app. AIM is offering a similar experience for your EMS billing department.
Here's how it helps you:
Intuitive graphs. We've provided a dashboard that shows you the state of your accounts. These are organized in visually appealing graphs and charts. At a glance, you get clear metrics.
Detail breakdown. Sometimes, you'll need to sit down with the magnifying glass, looking at specific aspects of your system. AIM gets this. We've integrated many breakdowns so that you can run reports for specific metrics.
Extensive standard reports. We have many, many reports available for you - so you always know what's going on and can adjust accordingly.
We want to help you easily digest the information you need. However, when the accountants and bookkeepers need to do a deep dive, AIM provides hundreds of standardized reports.
AIM has been helping our EMS partners for over three decades. We have 94% client retention. How is it possible?
Below, we share some of our secrets to success.
Secrets to Successful Ambulance Billing Software
One of AIM's superpowers is our strong staff. Our team is keyed into your needs, leading to services that actually solve your problems.
In addition to our software, we have a team of billers that can handle your entire EMS billing process. Not only does this service help dozens of clients, but it ensures the software we build is relevant.
In-house EMS billers offer several benefits:
Honest help when you need it. If you have a question, we have an answer. We don't have people reading from a script. When you need help, you can talk to a professional who understands your pain.
Innovation that focuses on practical solutions. We have real ambulance billers who offer insight into user-friendly features and add-ons. All our features are tested before they reach you, ensuring you have a smooth transition.
If you're curious, here's some information about our full-suite billing service. We'd love to talk and answer any questions.
Key Takeaway
The pandemic dealt EMS a terrible blow: clogged emergency rooms, staff shortages, and grueling overtime. With better ambulance billing software and services, and a passionate support team, AIM is ready to help you get reimbursed for the lifesaving services you provide.
We'd love to talk to you personally and help assess the specific needs of your EMS agency. To see our billing features in action, don't hesitate to set up a free demonstration. We'll discuss the new features, answer any questions, and offer our services every step of the way.

AIM has come through the fires of the pandemic stronger than ever. We're excited to help you with all your EMS billing needs. Contact AIM to see how our new billing features will improve efficiency, reduce errors, and ensure steady reimbursement.